Global Composite Piping Solutions and Our Technologies
Our patented pipe combines all the benefits of steel, HDPE and RFP pipe in one solution. It is a revolutionary technology and will provide pipeline operators with a new alternative that offers significant benefits over all other types of large-diameter pipe currently available in the industry today. The benefits of our technologies include easy installation at a lower cost, leak-free joints, corrosion resistant, light weight, rustproof, significantly reduced maintenance and operating costs, can withstand harsh chemical environments, abrasion resistant, semi-rigid characteristics can withstand high external loads, flexible nature expands with pressure for increased life, flexibility can help withstand seismic events, greater throughput (lower friction resistance), longer service life, ability to manufacture in remote or inaccessible areas significantly reducing freight costs and lower total cost of ownership.
With our increased flow and throughput performance we can potentially reduce the necessary size of the pipe saving our clients millions in construction costs. Steel and concrete pipes are proven to be antiquated, extremely costly, and dangerous materials for high-pressure pipelines and should no longer be used for transporting any fluids or gasses.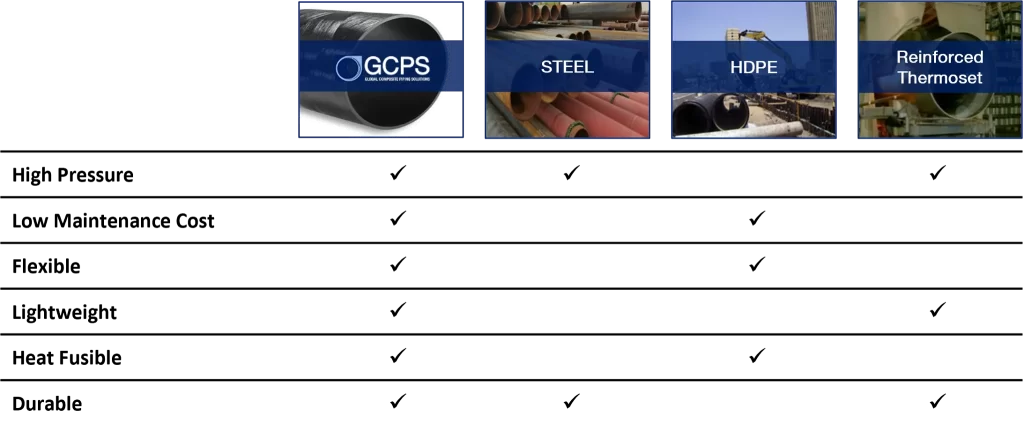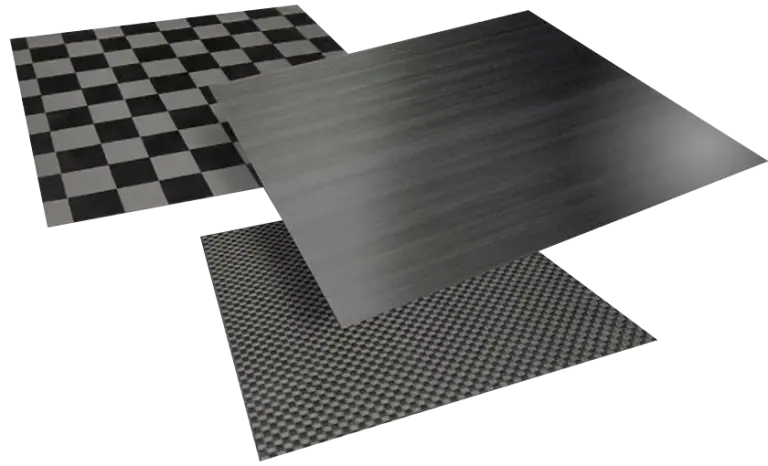 A Closer Look At Our Technologies
In addition to providing superior performing pipe, our manufacturing process allows us to meet the specific needs of each customer through complete customization of both resin type and composite fibers.
This complete customization capability is proprietary and represents a significant competitive advantage over any product currently available in the industry. Our technology and processes allow large diameter, high-pressure pipelines to be constructed without the risk of corrosion and catastrophic failure of steel and PCCP pipelines. We estimate that our pipe will have a total service life of at least twice as long as steel or PCCP pipe.
| Polymer Options | Fiber Options | Property Options |
| --- | --- | --- |
| Polyethylene | Glass | Ultimate Strain >100% |
| Polypropylene | Carbon | No Micro-cracking |
| Nylon | Polymer | Melt Formable/Weldable |
| Acrylics | Aramid | Leak-Free Joints |
| Polyesters | Others | Vibration Dampening |
| Polyamides | | Corrosion Resistance |
| Polyvinylidene Fluoride (PVDF) | | Chemical Resistance |
| | | Abrasion Resistance |
| | | Low Dielectric Properties |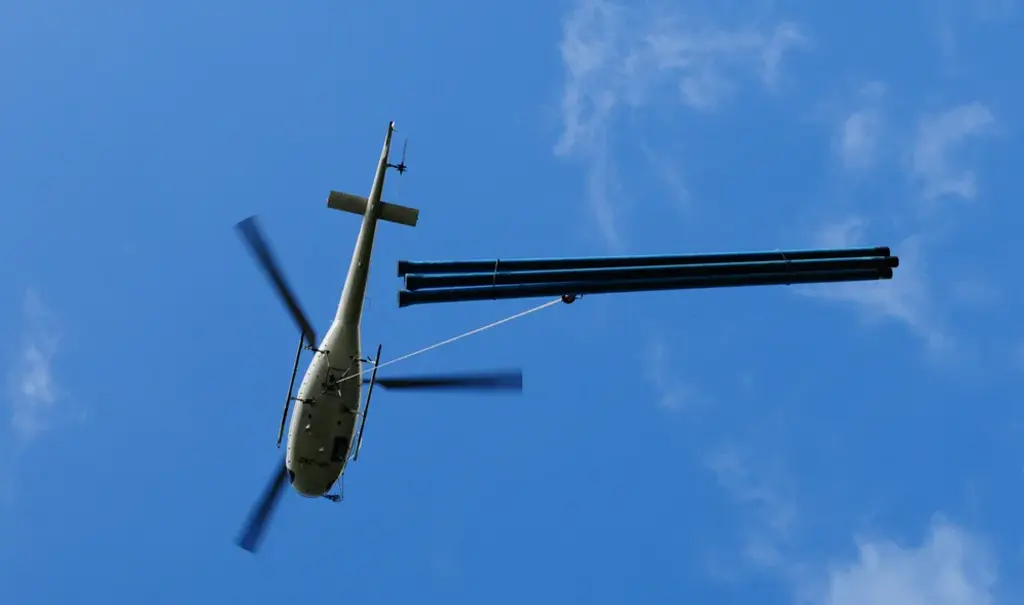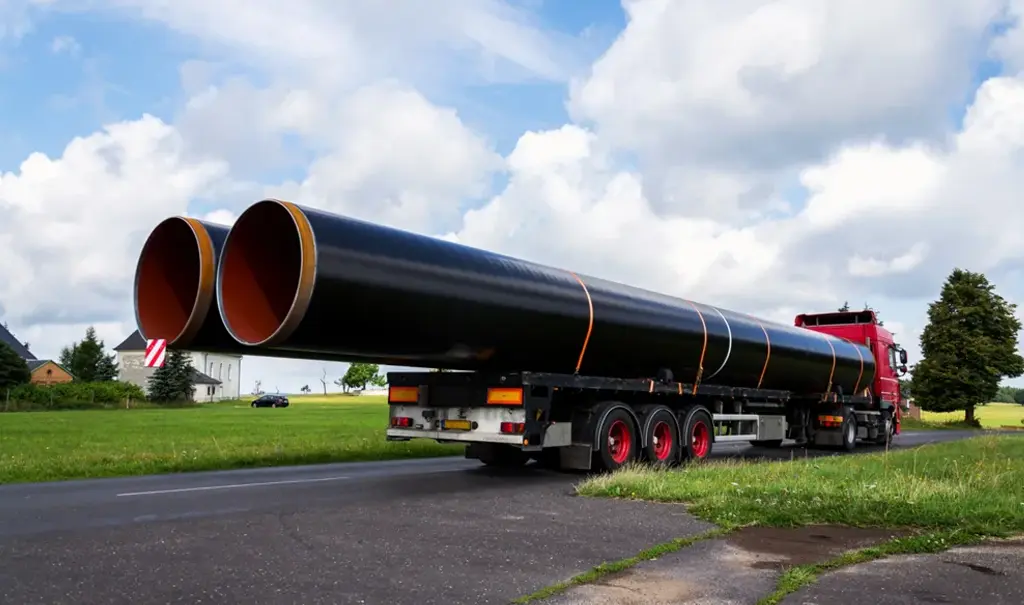 Spearheading Mobile Manufacturing Technology
Mobile production is a well-known way to reduce logistics and installation costs.
Our equipment is skid-mounted and can be broken down and moved via shipping containers anywhere in the world, even in remote areas where pipe delivery is extremely costly.
Not only is our equipment designed to be transported by shipping containers but all of our raw materials can be delivered to the project site in shipping containers. This significantly reduces the number of truckloads and costs associated with a pipeline project.
This is a significant competitive advantage and makes our manufacturing units the most cost-efficient in the industry.
GCPS's mobile manufacturing capability can save a project millions of dollars in transportation costs. Our mobile manufacturing directly reduces the cost of pipe transportation, secures product supply, and provides an element of flexibility for the client during the period of construction.
Manufacturing at or near the project site also significantly reduces the number of flatbed pipe haulers on the roads. This saves time and fuel, eliminates potential accidents, decreases traffic, and reduces emissions.
Transporting large diameter pipes via haulers or helicopters is expensive and requires potentially hundreds of trips to the project site.
However, GCPS's technology is not limited to just water transmission pipelines and is applicable across many industrial markets where extensive projects are being analyzed and budgeted.
Regardless of the market, our products provide a decrease in construction costs and operation and maintenance expenses compared to steel and other types of pipes, resulting in significant savings in the total cost of project ownership.
More Environmentally Friendly
Our manufacturing process also produces significantly fewer carbon emissions than manufacturing steel pipes, providing a more environmentally friendly solution. In fact, our technology addresses several of the United Nations Global Goals for Sustainable Development.