REVOLUTIONIZING THE WAY PIPELINES ARE BUILT
The World's Most Advanced Large Diameter, Engineered Piping Solution for Water, Energy, and Industrial Applications
Patented Disruptive Technology for Large Diameter, High Pressure Pipelines
Global Composite Piping Solutions ("GCPS") believes it has developed the next disruptive technology and it will change the way pipelines are built.
GCPS has developed and patented an innovative, large-diameter thermoplastic composite pipe technology, which dramatically reduces weight and increases pressure capabilities that equal or exceed steel pipe capabilities.
We believe our technology will spark pipeline development opportunities across a large, global spectrum of markets and industries including water and wastewater, industrial, hydrogen, and mining.
GCPS has also developed and patented a mobile manufacturing process that allows large diameter pipelines to be manufactured at or near the project site or in remote areas where delivering prefabricated pipe is infeasible or prohibitively expensive.
GCPS's patented mobile manufacturing technology offers significant cost advantages to pipeline infrastructure projects through an engineered, modular design that allows our manufacturing units to be nomadic, moving from project to project, rather than in a stationary location.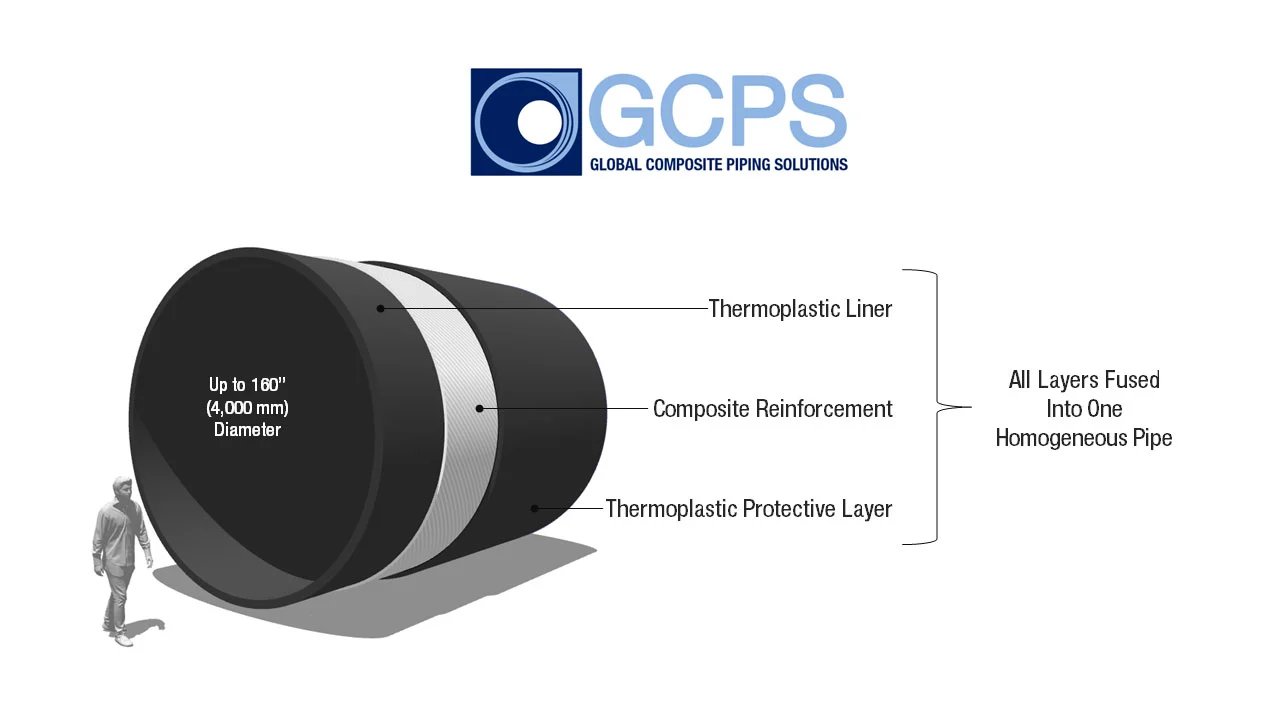 GCPS recently signed a Letter of Intent ("LOI") with a private agricultural development company to help design and manufacture a large-diameter pipeline and distribution lines to bring water from a freshwater source to a new large agricultural development. By manufacturing in a foreign country we will save the project tens of millions in transportation costs alone.
The project is estimated to include approximately 85 miles of large diameter pipe and approximately 3,000 miles of smaller diameter pipe. We are also in discussions with several other potential project owners and as our technology becomes more visible, we expect many more industrial project operators to inquire about our new disruptive technologies.